As of 16 July 2019, foreign workers including maids could get their employers to prevent them from applying for loans from licensed money lenders in Singapore. This is made possible by a self-exclusion framework set up by the Singaporean government which is similar to the current framework that prevents them from entering casinos.
This framework would effectively STOP all licensed money lenders from giving out loans (except debt consolidation loans) to people in the self-exclusion list.
Why do you have to worry about your maid?
In the first half of 2018 alone, 28,000 maids had resorted to borrowing from licensed money lenders. This is MORE THAN DOUBLE the number in 2017 and is a worrying figure for employers. There are even agents to help maids get loans from licensed money lenders!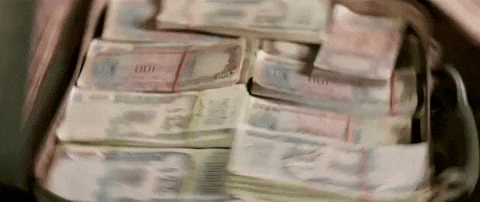 With this, there are countless cases where money lenders knocked on their doors to demand payment from maids who could not pay on time. This would cause GREAT STRESS to both the maid and also the family members of the employer!
How could employers apply for their maids?
First and foremost, you MUST obtain consent from your maid. If she agrees to be included under the self-exclusion framework, you could then follow these steps.
Step 1: Prepare two documents:
i) Self-Exclusion Listing Registration Authorization Form
-this form could be found in this link
-fill up all sections including the "Authorization to apply on behalf" section
ii) Identity document of person to be excluded
Step 2: Go to the Moneylenders Credit Bureau website
Visit this link > Click "Public" > Click "Self-Exclusion Listing" > Login via Singpass for verification
Step 3: Click "On Behalf" Button
Step 4: Click on "New" Button
Step 5: Fill in your details in the form
Fill up the required details and upload the two documents you have previously prepared.
• How long could your maid be excluded?
– You have to exclude your maid for a minimum of 2 years under the "Minimum Self-Exclusion Period" column.
– It will be in effect until you or your maid withdraw from the Self-Exclusion Listing upon expiry of the minimum exclusion period.
Step 6: Click "Proceed to Payment" and make payment
It costs $5 to register for your maid. GST is included.
Step 7: Registration is complete!
With this, you would not have to worry about your maid borrowing from licensed money lenders anymore!
*IMPORTANT NOTES:
• The authorized person will receive an email notification upon registration. The Moneylenders Credit Bureau would verify the documents you have submitted.
• The self-excluded individual (your maid) will receive an email notification once the Bureau has verified all the documents.
• If the application is unsuccessful, both parties would receive an email notification. You would then have to resubmit the correct documents within 30 days.
Something to Think About…
Getting your maid excluded from licensed money lenders would certainly sound like a good idea. However, would this lead them to loan sharks instead? Along with the new regulations, it would be very tough for them to obtain loans from anywhere else. Would they be left with no options?
Read more: Are these new regulations pushing your maid to loan sharks?