Sometimes the situation puts us in sudden financial emergencies that demand our urgent attention. In such situations, we have nothing but to take a loan from licensed money lenders as a more convenient alternative to banks.
One of the best features for borrowing loans from money lenders is easy accessibility. But with the huge availability and alternative of money lenders, it is easy to get confused about which one is the right money lender for you.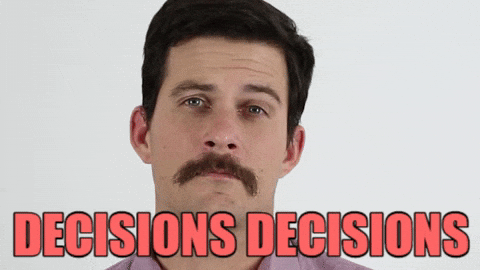 Whether or not you approach a moneylender for a personal loan, business loan, payday loan, or quick cash loan, you should consider some basic criteria first. Below are the most important criteria that you should check when looking for a licensed money lender in Singapore:
1. Must be licensed and legal
When you are in a dire need of quick cash, a licensed money lender can appear as your life saver. But if you fall into a wrong hand that does not have a license, your situation may become worst. So before borrowing money from a money lender, you should check whether or not they are licensed money lenders from IPTO with their business licensed number.
2. Trustworthiness and Reputation
You usually see a lot of newly licensed money lenders setting up their shops in the neighborhoods all over Singapore. Not only the newly licensed money lenders but also some old money lenders are involved in exercising fraudulence and being penalized heavily by the authority. So you must check their reputation and trustworthiness by going through online feedback or getting a recommendation from your friends or acquaintances. And after completing such inspections, you can think of taking cash loan or quick loan from the moneylenders.
3. Full-Service Office
Gathering a list of moneylenders and financial institutions that already have a license and got full-service offices. This is considered as the basic key factor and indicates that the company is legit and running by abiding by the laws as stated by the Statutory Board. Before lending money from them, you should visit their office to ensure you are approaching a legal money lender. You should not borrow loans from a mobile or SMS marketing source.
4. Interest Rate and Service Quality
Comparing interest rate for several money lenders would be a wise job for you to get the right insights. Some money lenders offer comparatively lowest interest rates but their loan repayment plans are not perfect for you and some offer lowest interest rates with the suitable loan repayment plan. The service quality of a reliable money lender is always satisfactory and they offer the best interest rate and repayment plan. So try to call up and inquire some licensed money lenders to know the best interest rates, loan repayment plans, and service quality and then approach for borrowing money.
5. What Loan Options they Offer
Based on your income, necessity, and preferences, you would get loan options varieties in different licensed money lenders. They have different packages that best suit your income or salary range, needs, and flexibility. So it is better for you to ask about their loan options or loan packages available to find out a perfect loan option for you. And you should also check the loan repayment plan before finalizing your borrowing decision.
Conclusion
If you can follow the above-mentioned criteria for borrowing money from a licensed money lender in Singapore, you can say goodbye to your financial crisis easily. So try to be wise and do compare different options available before approaching for loans.
We review each licensed money lender in Singapore and rank the top 3 on a monthly basis. As such, the top licensed money lenders for July 2019 are Singa Credit, Emvertex Credit and also VM Credit. Check our site out for more details!
You could also learn how to apply from licensed money lenders in Singapore. Useful tips and advice available in the article!