What are licensed money lenders?
It is certainly obvious that "ah longs" are illegal. However, many people tend to mix up "ah longs" with licensed money lenders as they do not know the nature of the business. There is a huge difference between the two because licensed money lenders operate legally under the Singapore Moneylenders Act. As of 1 June 2019, there are a total of 158 licensed money lenders in Singapore according to the Registry of Moneylenders.
Licensed money lenders are well-regulated by the government and have strict rules to comply with in terms of licensing, maximum interest rates and even advertising! With this, they are fully authorized to offer loans to help ease the burden of both Singaporeans and foreigners.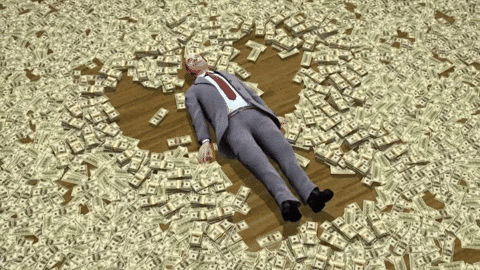 Who should borrow from licensed money lenders?
Traditionally, people tend to borrow money from banks often to no avail due to their stringent credit checks and long approval processes. Licensed money lenders, on the other hand, may approve your loan in less than 15 minutes!
Therefore, people who are seeking for urgent cash could apply from licensed money lenders as they tend to have higher approval rates even for people with bad credit.
5-Step Guide to apply loans from licensed money lenders
STEP 1: Do research
It is of utmost importance to do sufficient research before you choose a licensed money lender. This is so that you could avoid unnecessary problems like borrowing from unlicensed money lenders or facing various hidden charges which would be discussed later on. Please note that Singapore work pass holders who borrow money from unlicensed money lenders would be barred from employment in the future.
Always check if they are officially listed under the Registry of Moneylenders to ensure that they are legal and licensed to operate their business. You could check the updated and complete list here.
You should also check on the interest rates they offer, their reputation, their repayment schemes, opening hours and even their locations to see if it is convenient for you to get there. We would recommend you to shortlist at least 3 licensed money lenders before you proceed to the next step.
If you do not have the time for research, just check out our website with reviews here. We've done the homework for you and listed the pros and cons of each licensed money lender in Singapore so you would not be the next "victim".
STEP 2: Call to make appointment
After you've shortlisted a few licensed money lenders, call each of them to enquire about their loan rates and packages. This would save you a lot of time and hassle.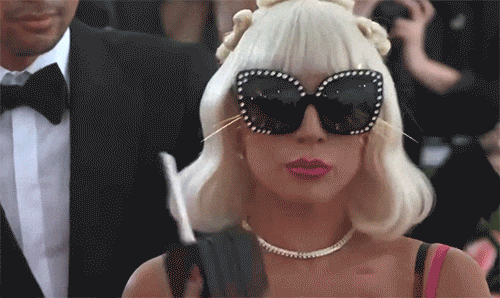 Typically, they would give you a short interview which includes:
Name
Salary
Loan Amount
How long have you been working for
If you have any other loans outside
Answer them truthfully especially about your outstanding loans as they have access to check the loans you are currently servicing. If you are a first-time borrower with no loans outside, you could request for special rates for as low as 1%. Some of them offer such packages.
ALWAYS ASK about their interest rates (clarify if it is weekly or monthly), all relevant fees charged, their loan tenure and also repayment schemes. Some of them may be reluctant to tell you everything but you could ask them for an estimate.
If they say they could approve your loan, make an appointment with the licensed money lender so you would be served once you arrive. They would tell you what documents to bring along. Do note that it is legally required that loans must only be applied at the approved business premises of the licensed money lender.
IMPORTANT: DO NOT give any details about your Singpass when you call them. This is because they would enter it into their system and check if you have enquired with other licensed money lenders before. Once they enter your Singpass details, it would be recorded in the system that you've visited that particular licensed money lender. The more licensed money lender you visit, the lower the chances of your approval rate. Only give them your Singpass if you are at their office or if you are their regular customer.
STEP 3: Prepare Documents
You need the following documents to apply for a loan with licensed money lenders.
Singaporeans:
National ID Card
Latest payslip or any additional proof of income
Latest bank statement (the account where pay is deposited)
Proof of residency (utility bills / letters with name and address)
Employment contract (optional)
*You must know your Singpass login details to access your CPF, IRAS or HDB statements for verification purposes. However, DO NOT give the licensed moneylender your login password.
Foreigners:
Passport
S pass, Work Permit (WP) or Employment Pass (EP)
Employment contract
Pay slip (latest 3 months)
Bank statement where your pay is deposited (latest 3 month)
Tenancy of agreement or proof of residency (utility bills / letters with name and address)
Businesses:
Business bank statement (latest 6 months)
Proof of business income
Profit and loss statement
Summary of ACRA Income Tax Report
NOTE: You could send the softcopy to the licensed money lenders via email for convenience. However, you must still bring along your original national ID card.
STEP 4: Visit Licensed Money Lender Office
You would have to physically go to the licensed money lender's office to fill up an application form for the loan. Some of them even have tablets for you to fill up electronically!
The form would typically include your name, address, work place, phone number, annual income, email address, next of kin details and more. It would only take about 5 minutes to get your details filled up. It is important to be honest and provide truthful information.
Next, the loan officer would approve or reject your loan. If you have called them beforehand about your situation, they would generally approve your loan on the spot or else they would not ask you to go over to the office in the first place.
Note: If you would like a higher loan amount, it is advisable to bring a guarantor along with you.
Step 5: Get Cash!
Once they've approved your application, they are required to explain to you about all the contract terms. This would generally include the payment date, interest amount, all the fees involved and more. You could ask them if payments could be made through online transfer. Most of them accepts such payments nowadays.
Don't be shy and ask them whatever questions you have in mind. It is YOUR LOAN after all. After you've understood all the terms and conditions, they would give you your CASH!
Note: If you would like a longer repayment period, don't hesitate to request from them before the contract is issued.
What if they rejected your loan?
You could always apply from other licensed money lenders. There are 158 licensed money lenders to apply from and each of them would have their own pros and cons. As an individual, it would be virtually impossible for you to review each and every licensed money lender.
Therefore, we have conducted a review on all of them according to their quality of services, approval rates, interest rates, accessibility, staff attitude and more. You could check them out here.
If you are looking for licensed money lenders in Bugis area, check out our Licensed Money Lenders in Bugis Reviews.
How much could you borrow?
Annual Income (S$)
Singapore Resident & PR
Foreigners
10,000 or below
3,000
1,500
10,001 – 20,000
3,000
3,000
20,001 and above
6 times monthly income
6 times monthly
income
As a rule of thumb, licensed money lenders generally offer about 3 months of your annual income depending on your individual debt-to-income ratio. They may purchase your CBS report for their own reference.
Click here to find out more about the borrowing amount.
What are the fees charged by licensed money lenders?
Licensed money lenders in Singapore have a set of rules to follow when imposing their fees. With effect from 1st October 2015, they are only allowed to charge the following:
Fees of no more than 10% of loan principal taken.
Fees of no more than S$60 for each calendar month of late payment
Legal fees involved in recovering the outstanding loan amount, provided the licensed money lender files a successful claim.
Click here to find out more about the fees.
What are the interest rates charged by licensed money lenders?
As of October 2015, all licensed money lenders in Singapore are allowed to charge an interest rate of not exceeding 4%. This applies to all the loans regardless of the amount. It also includes the late payment interest rate which is also capped at 4% a month. All interests are only computed for the remaining principal amount of the loan.
Click this link to find out more about the interest rates.
Useful advice for your loan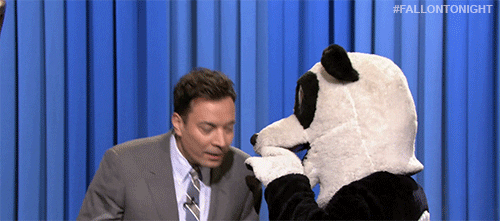 Always ask about all the relevant fees charged by the licensed money lenders. They are obliged to tell you their fee structure.
If you are able to repay more for the calendar month, just call them and inform them. Ask for an early payment discount or a pro-rate interest.
Once you've paid the loan in full, ask for a discharge letter to ensure the loan is closed.
Ensure that the licensed money lender issues a receipt to you every time you make payments for your loan. Always check the information on the receipt (e.g. amount, name, date).
With that, we wish you that you have a pleasant experience obtaining a loan from licensed money lenders! Be responsible with your money and never borrow more than what you absolutely need!
To avoid borrowing from the wrong licensed money lender, you could check our website as we review each licensed money lender in Singapore for our valuable users!
With that, we wish you good luck in your loan application process!